The only button that has the answer to every question
Life going by too fast that it's making you furious?
We put Dom Toretto in button form to remind you that the answer is always FAMILY.
Enter your email to get on the waitlist and become FAMILY.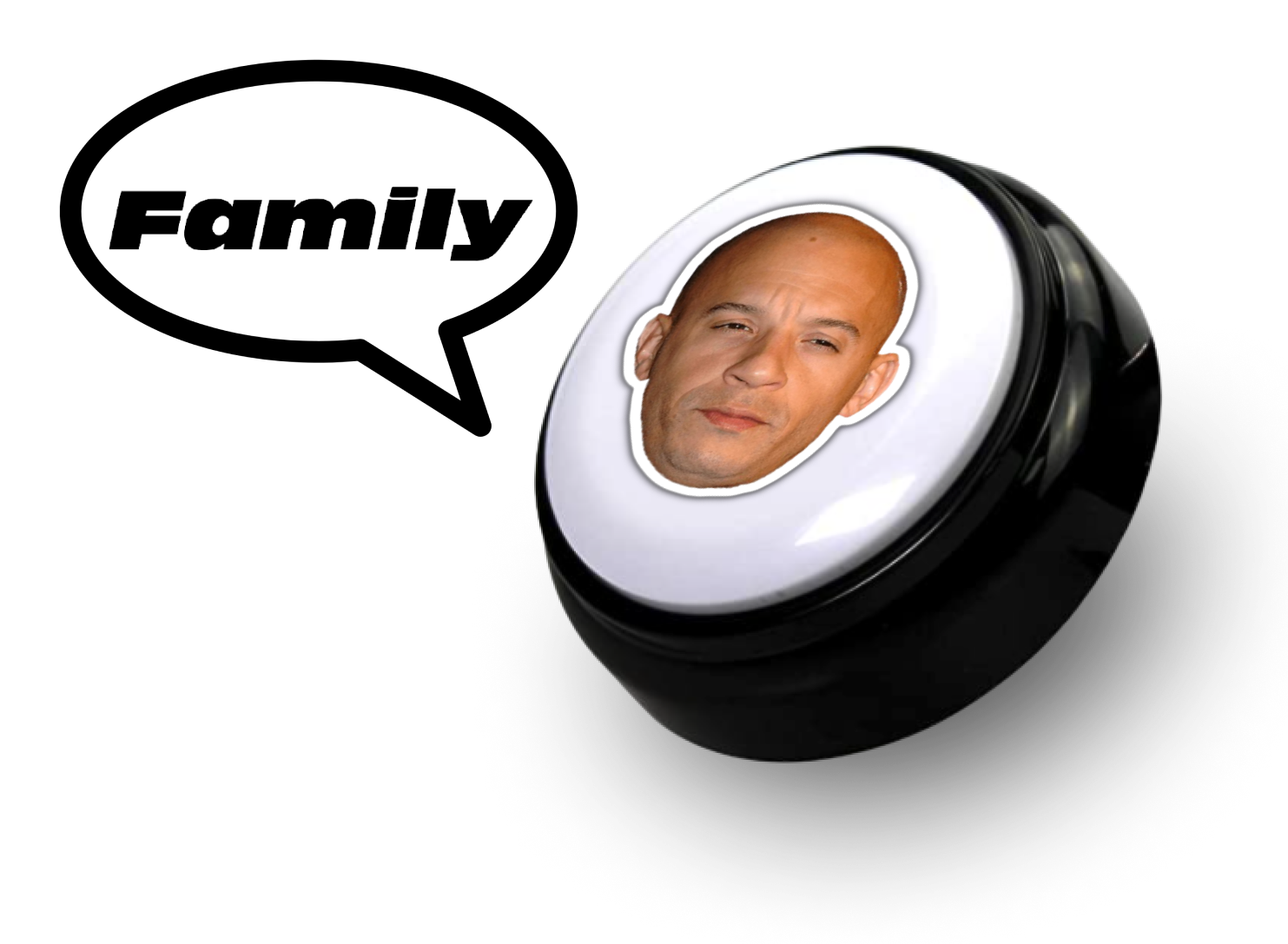 Congrats - you understand the importance of family.